Offering A Wide Variety of Luxury Vinyl Flooring in Ann Arbor, MI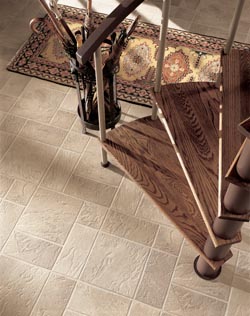 When you're looking to revitalize the look and feel of your interior atmosphere, few remodeling options have the potential to transform your space like an investment in new flooring. As a homeowner, you're motivated to choose flooring options that will hold their incredible appearance and hold up to years of regular use.
Widely regarded by flooring experts and shoppers alike as one of the most versatile materials available on the market, vinyl floors are designed to hold their beautiful aesthetic and serve the homeowner year after year. Find beautiful luxury vinyl flooring in Ann Arbor, MI, at Ann Arbor Flooring America. When you visit our expansive showroom, you'll have no trouble finding a flooring choice that's sure to suit your needs.


Browse Our Look-Alike Flooring Choices
Homeowners covet the picturesque look of affordable luxury vinyl tile and plank flooring. Our tile and plank flooring choices are capable of mimicking the unmistakable look of authentic ceramic and wood floors with uncanny realism. Opting for our luxury vinyl plank floors means that even moisture-prone spaces such as bathrooms and kitchens, which typically aren't well-suited for hardwood floors, can adopt the cherished look of mahogany and oak wood floors. Best of all, when you fit your room with our luxury vinyl plank floors, you won't have to worry about they'll fare.
Are you uncertain which of our luxury vinyl flooring selections would best suit your needs? Share your design vision with our sensible flooring specialists, and we'll gladly help you find quality flooring solutions that are sure to satisfy your tastes and functional needs. We make a point to deliver every flooring installation we perform with efficiency and a commitment to quality. When you put your luxury vinyl plank flooring installation needs in the hands of our dedicated crew members, you can count on our team for a comprehensive flooring solution.


Your Source for a Quality Flooring Installation
At your request, we'll arrive promptly and leave you with an all-new floor that you'll continue to be proud of year after year. With our many years of experience, we're capable of bringing an unmatched level of dependability and expertise to each job we perform. No matter how ambitious the project, we have the skills and tools needed to lay your new luxury vinyl flooring perfectly. Request our crew members to install your new flooring choice and give your interior space a look that you'll love.



Contact our specialists to learn more about our luxury vinyl flooring products. We proudly serve customers in Ann Arbor, Brighton, Jackson, Plymouth, and Ypsilanti, Michigan, and the surrounding areas.