Vinyl Flooring in Ann Arbor, MI
Vinyl Flooring For Your Lifestyle
Are you looking for a contemporary, durable floor that's both stunning and easy to maintain? Look no further than Ann Arbor Flooring America's extensive collection of vinyl tile and plank floors. Luxury vinyl is a growing floor trend, famous for its timeless appeal and beautiful looks that can withstand active lifestyles better than natural stone and hardwood. Whether you're hoping to upgrade your worn-out carpet for a wood-look floor or replacing the laminate in your bathroom with stone-look luxury vinyl tile, our experts at Ann Arbor Flooring America have your back.
Proudly serving Ann Arbor, Ypsilanti, Plymouth, Brighton, and Jackson, Michigan, and the surrounding Washtenaw County areas, our sales professionals will work with you to find the perfect vinyl flooring to fit your home design needs.
We feature exclusive vinyl brands, including Downs H2O, Downs H2O Life, and Galvanite, designed with one-of-a-kind visuals and elegant floor designs.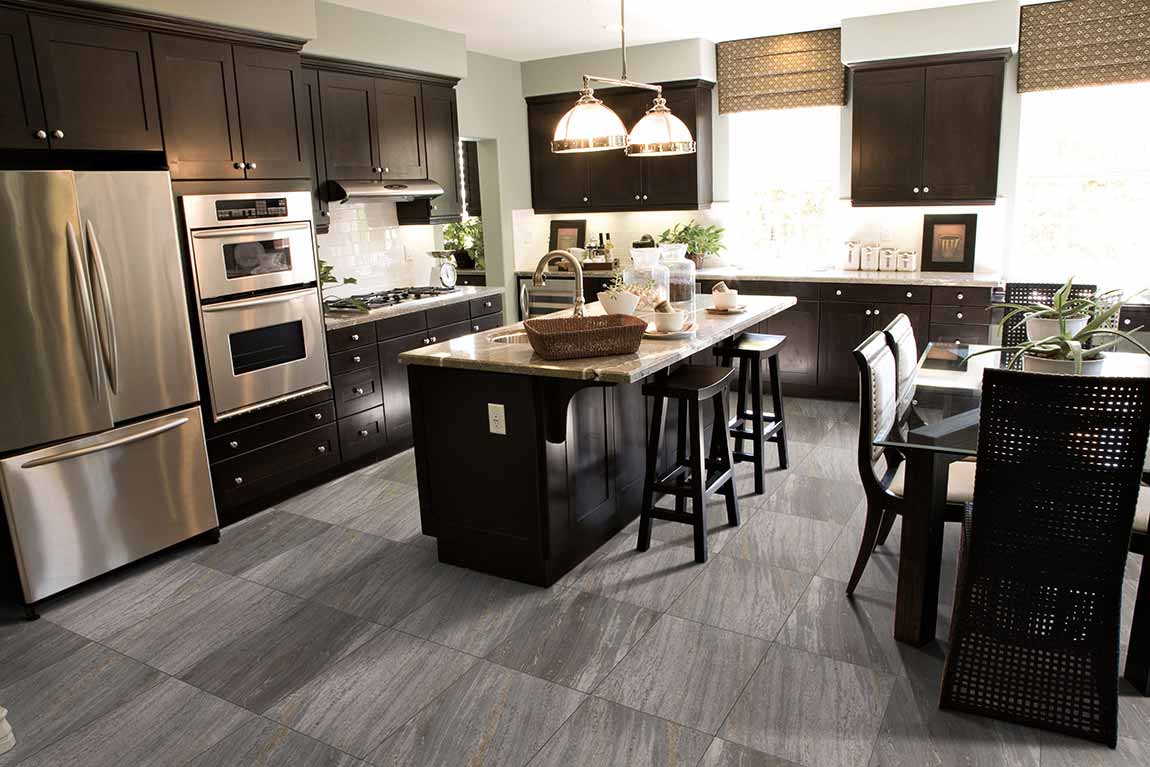 Luxury Vinyl Versus Vinyl
Vinyl has come a long way since it's inception in the flooring industry. While all vinyl flooring is made from plastic and has the same four layers, luxury vinyl is thicker than the traditional vinyl flooring. Due to this added thickness, luxury vinyl looks more realistic when compared to its natural counterparts. Available in both tiles and planks, today's luxury vinyl rivals the appearance of real European Oak and natural stone.
Vinyl Maintenance and Durability
Perhaps the best part of vinyl floors is the upkeep --they're easy to maintain as they're scratch-resistant, stain-resistant, and waterproof. With the latest technology in the manufacturing process, our vinyl floors give you the look and feel of real wood and stone tiles without the limitations caused by contact with moisture. You can rest easy knowing that all luxury vinyl plank and tile options at Ann Arbor Flooring America are 100% waterproof, making them the perfect floors for kitchens and bathrooms alike.
Vinyl Installation
With the help of our flooring specialists, we'll be sure to find the perfect expert installer for your vinyl floor installation. Our installers are familiar with our product lines and know the best installation techniques to ensure that your vinyl floors are protected for years down the road. With vinyl plank flooring, you get the best of both worlds as you can install the wood-look floor of your dreams without the worry of gapping or cupping with changes in humidity. With its waterproof capabilities, vinyl can be installed in the most active rooms of your home, including the basement. Contact us at Ann Arbor Flooring America to have your beautiful new luxury vinyl floors installed in no time.