Choose Our Luxury Vinyl Planks in Ann Arbor, MI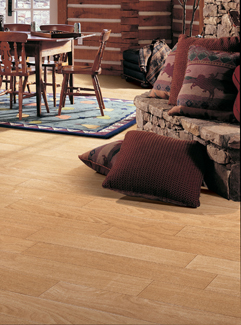 Few home renovations offer as much transformative potential as fitting your indoor space with a new choice of flooring. Placing a new surface underfoot can do wonders for your interior atmosphere, changing its overall look and feel for the better. If you're looking for new flooring, enrich your property investment by choosing a new material that, with routine maintenance, will continue to look attractive and perform reliably throughout the years.
Coveted by shoppers, vinyl flooring is widely regarded as one of the most attractive, versatile flooring choices available today. When you visit Ann Arbor Flooring America, you'll find an impressive selection of vinyl plank flooring that will serve you well in nearly any interior setting. At our expansive showroom, we proudly carry an impressive arrangement of luxury vinyl planks in Ann Arbor, MI, that offer remarkable appeal and exceptional longevity.


Browse Our Remarkable, Resilient Floors
All it takes is a single visit to our expansive showroom to find an LVP floor befitting of your space. Not only will our materials perform exceptionally well, especially in areas that endure a great deal of foot traffic, but they can also be made to recreate the look of real hardwood flooring.
As the name suggests, our luxury vinyl plank floor is capable of recreating the look of authentic wood flooring. Made from a composite, our LVP floor is better suited for areas of the home that are subject to moisture, such as bathrooms and kitchens that are traditionally unfit for hardwood flooring. With these convincing look-alike alternatives, even spaces that normally aren't well suited for hardwood can take on the time-honored look of mahogany, oak, and other highly desirable wood species.


Laying Your New Flooring Perfectly in Place
Just share your design aspirations with our experienced, knowledgeable sales associates, and we'll gladly help you find a selection that meets your aesthetic preferences and performance needs. We strive to perform effective, efficient flooring installations. When you put your luxury vinyl plank flooring installation needs in the hands of our skilled technicians, you can be certain that every aspect of your new flooring solution will be placed perfectly.
We'll arrive at your location ready to give you an all-new floor that you can continue to be proud of year after year. Request our crew members to ensure your new flooring choice is given the care and respect it deserves and enjoy a newly revitalized interior space that has a one-of-kind look and feel.



Contact our flooring specialists to learn more about our impressive selection of luxury vinyl plank floors. We proudly serve customers in Ann Arbor, Brighton, Jackson, Plymouth, and Ypsilanti, Michigan, and the surrounding areas.