Laminate Floors to Fit Your Lifestyle
Are you looking to update your old, scratched floors with a stunning and durable flooring option? Look no further than Ann Arbor Flooring America laminate selection, where you're bound to find your favorite beautiful new floors. We offer an extensive collection of wood-look laminate flooring options from glossy oak to rustic knotted hardwoods.
As a locally owned and operated Flooring America store, we have the best of both worlds, from personalized service and expert sales professionals to budget-friendly prices. Flooring America is a leading supplier in the flooring industry, allowing us to directly negotiate with elite manufacturers around the country to give you the best deal.
Serving Ann Arbor, Ypsilanti, Plymouth, Brighton, Jackson, Michigan, and the surrounding Washtenaw County, Ann Arbor Flooring America's expansive showroom is designed to help you find the perfect laminate flooring to fit your lifestyle.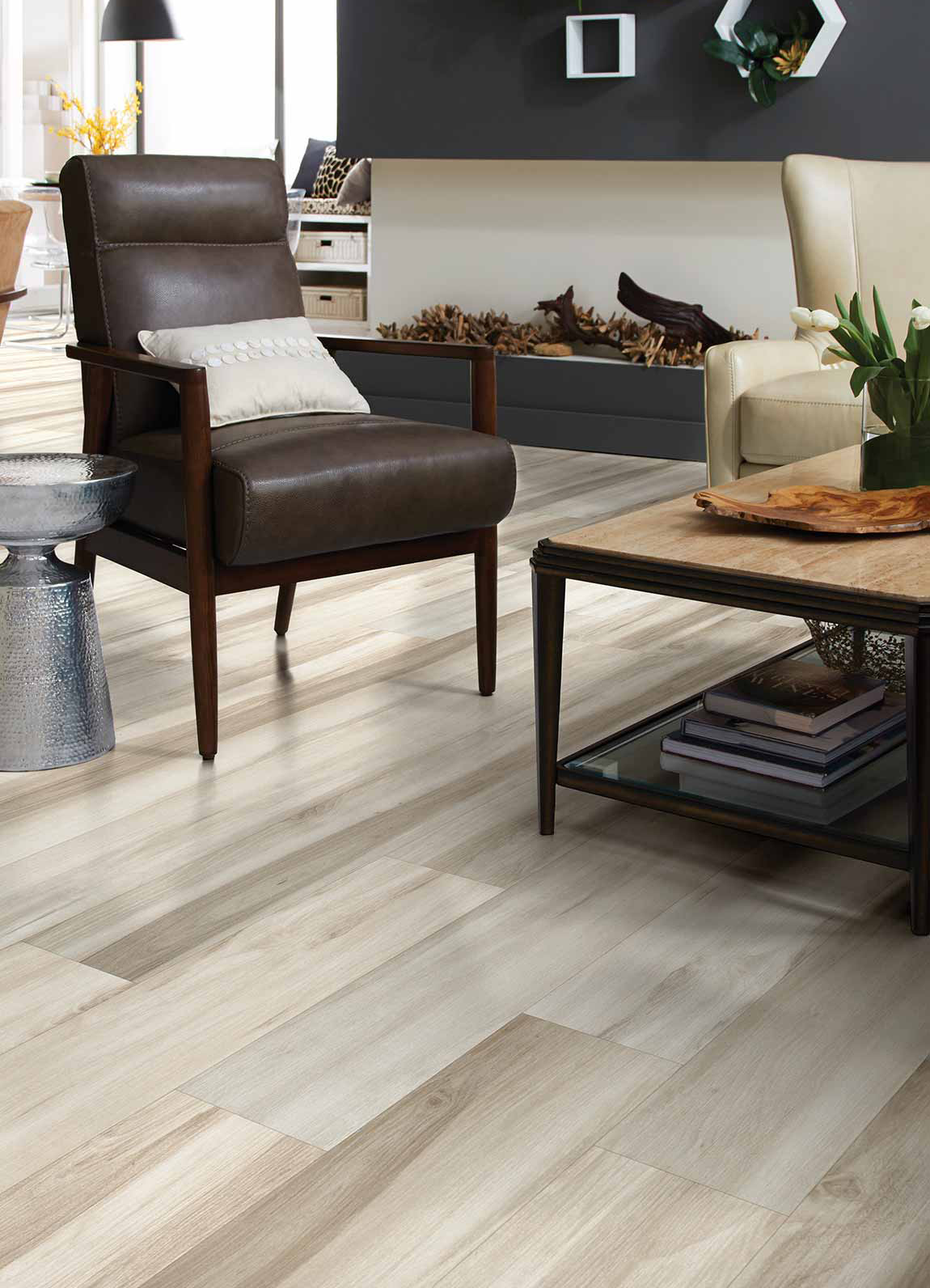 Selecting the Right Laminate Flooring For You
Laminate flooring is a versatile flooring option for any room in your home, as it is designed to look and feel like its real natural counterparts. From laminate wood-flooring to laminate tile, browse our broad selection of laminate flooring options to find the perfect style to suit your taste.
Our flooring experts will not only help you select the best choice for your home or business but also provide quality laminate flooring installation solutions to optimize the beauty and longevity of your new floors. Enjoy a cost-effective way to redesign your home or business by considering laminate flooring in Ann Arbor, Michigan!
We offer premium name brands from manufacturers, such as Mannington, Bruce, and Floorcraft, ensuring you the best in top-quality products.
Why Choose Laminate Flooring?
The benefits of laminate flooring are endless, as these comfortable floors are not only easy on your budget but extremely durable. With laminate flooring, you can add the elegance of hardwood or natural stone to your home design at a low-cost and ensure a low-maintenance household.
Laminate flooring is scratch, moisture, stain, and fade resistant. These hypoallergenic, pet-friendly floors make the best choice for any family with an active household. Plus, it also doesn't hurt that laminate floors are a cinch to maintain, only needing a frequent sweep and mopping to keep them looking shiny and brand new.
Laminate flooring follows a simple installation process as the durable material acclimates quickly to changes in humidity and temperature, so you can begin living on your beautiful new floors almost immediately.
Laminate Installation
Our laminate flooring installation professionals have extensive experience in the industry, which has given them expertise that only comes with years of service. We know which techniques to use for maximum resilience and durability of your floors – making sure the beauty of your floors lasts for a long time.
Due to the latest developments in flooring technology, laminate flooring installation is a snap. Laminate floors can be installed over almost any subfloor with efficient speed and accuracy thanks to the advanced click-lock system. Our installers will assemble your new flooring in place like a jigsaw puzzle with this simple tongue-and-groove process, giving you the confidence of a seamless match without the delay and hassle of custom fitting. This quick method ensures a smooth appearance and eliminates the risk of warping or reshaping your floors.
Here at Ann Arbor Flooring America, we have an absolute installation guarantee with our industry-leading warranty cover: The Ultimate Confidence Guarantee. This means that in the unlikely event that a flaw in workmanship occurs, we will fix it at no cost to you. If you are not entirely pleased with your new 4-Star or 5-Star floor, we will replace it with an equal or lower-value floor option altogether free of charge.
Contact us today to learn more about our laminate flooring products and installation services so you can begin living on your brand new beautiful laminate floors.